Yesterday's Hartford visit was a fun mix of art and architecture.
First there was the OneThing Expo at the beautiful Hartford Convention Center. OneThing is so named because the driving force behind it's creation is that there is One Thing that everyone can do today to help save our planet. That "One Thing" will vary from person to person and to prove it there was a chalkbaord at the front of the OneThing-a-Palooza area from kids where people wrote their one thing. Those ranged from using reusable shopping bags and not buying bottled water to installing CFL's and recycling metal and plastic.
The architecture part of the day was two fold. First there is the new Connecticut Connecticut Science Center under construction next to the Convention Center. The architect is César Pelli who in 1996 designed the worlds tallest building (at the time and currently 3rd), the Petronas Twin Towers in Kuala Lampur. More information is here at the Pelli Associates page.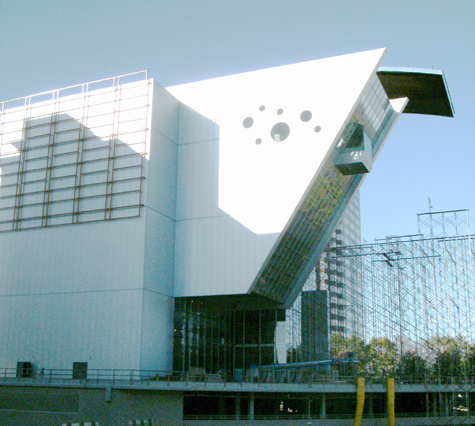 There were other architectural bits and pieces too and I'll have more on them at EmbraceModern.com.
The Art Part
The art part was, as stated in a previous post, the reason for the trip to Hartford in the first place. We had a great time working with the kids and showing them that art is in the eye of the creator as part of the Stepping Stones Museum's OneThing-a-Palooza. I was there as part of the BKFK creativity area where kids built rockets, gliders and kits from straws and bits of paper.
I met Frank there too. Frank's parents are the owners of Kidtivity which is a website that helps parents find activities for kids. Frank is a great kid with a lot of energy and creativity. We drew, built straw rockets and built an unsuccessful glider/straw rocket hybrid. I drew Frank.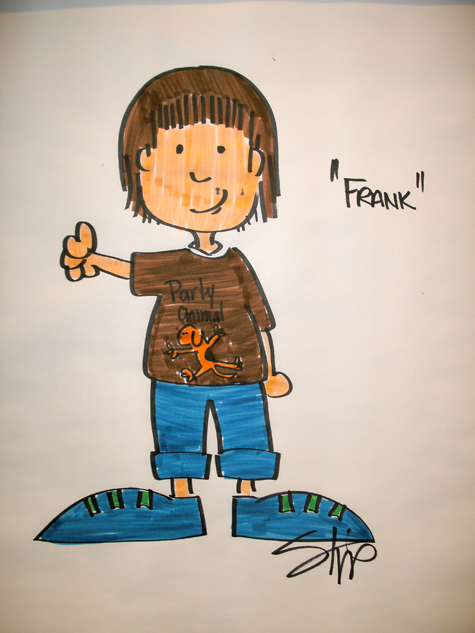 All in all a great day.